Peter Sanson Seminar
Sept. 26-30, 2018
mysore magic - The enduring Benefits of Mysore Style Ashtanga – Seminar Series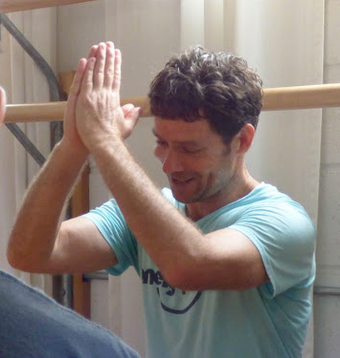 "Peter Sanson, is the epitome of yoga"
Peter Sanson is coming to town!
Skip straight to Registration
Peter teaches Ashtanga Yoga, as taught to him over a twenty-one-year course of study with Sri K. Pattabhi Jois. He received an Advanced B teaching certification issued by the Ashtanga Yoga Research Institute, Mysore.
Peter has been teaching the first four series of Ashtanga Yoga for over 20 years.
 
Direct one-on-one study with Peter in this small intimate venue will help you experience the student/teacher transmission found at the heart of the Ashtanga Mysore method.
All students from absolute beginners to advanced practitioners welcome!
Peter's classes, workshops and seminars are taught in the traditional 'Mysore style' as learned from Pattabhi Jois and upheld by Jois' Grandson R. Sharath Jois, and daughter Saraswathi Jois in Mysore, South India.
Peter has never been to Canada to give his workshop series – don't miss this rare opportunity!
Peter is a living example of the benefits of a long term, intelligent practice of Ashtanga Yoga. These five days of study will challenge, inspire and expand your idea of practice.
Join us as Peter imparts the experiential wisdom of 30 years of teaching the Ashtanga Method.
Register for this incredible workshop here.